Use Home Heating Oil?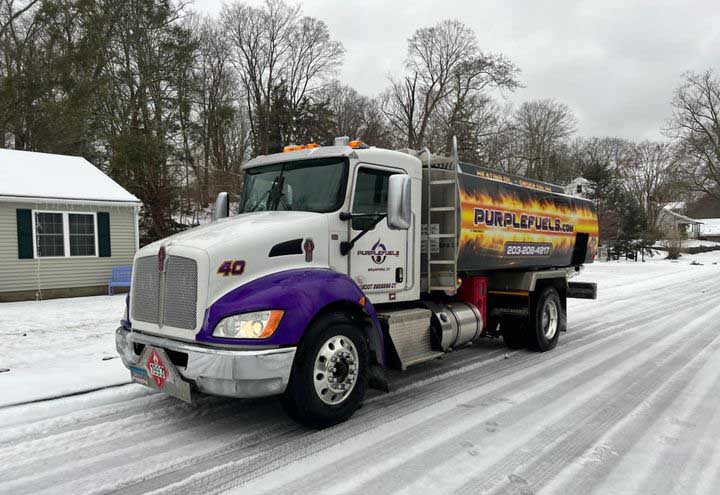 Looking for the same great service you have come to expect from PurpleTrash, but in a heating oil delivery company? Do you like saving money? Check out our sister company PurpleFuels!
Operated by the same family that owns PurpleTrash, PurpleFuels provides the same great service, at a very competitive price. We service Guilford/Madison every Monday, Wednesday & Friday. No gimmicks, no contract needed. Quality home heating oil at a competitive price. Automatic delivery of home heating oil also available with PurpleFuels' cellular tank monitor.
Current trash customers who use PurpleFuels will receive discounts on their home heating oil purchases. Automatic delivery customers will receive an additional $0.10 off per gallon while they are a customer of PurpleTrash. On call/will call Fuel customers will receive $0.05 off per gallon for being a PurpleTrash customer.
Click the button below to visit PurpleFuels.com and check out their current prices for delivery of home heating oil. Easy, online ordering available.